Embrace Our Accreditations
Griggs International Academy is regionally accredited by the Middle States Association (MSA) of Elementary Schools. GIA is approved as a non-public school by the Maryland State Board of Education for Kindergarten, Elementary and High School. The GIA University Preparation Diploma is accepted in more than 150 countries in conjunction with dual credit offered by Andrews University.
Benefits
​
for Governments, Schools, Teachers and Students
​
GIA provides three annual training courses (online and face-to-face) for all affiliates, ensuring that all teachers are aware of educational trends and curriculum developments.

GIA has over 100 years of educational experience. This provides a comprehensive platform on which to develop market leading programs.

GIA works as a global community. This provides students and schools with shared projects and collaborative teaching efforts.

GIA graduates are better prepared for universities of high academic standing. This is a result of our rigorous and values based curriculum.

GIA has worldwide access to study tours, language camps and exchanges. This gives students a broad range of supplemental educational opportunities to offer diverse experiences and varied perspectives.

GIA operates around a set of moral values and strong ethics. This provides students and teachers mentoring, consultation and holistic development.

Griggs provides a continuum of education consisting of programs for students aged six through to university. This offers a consistency in educational standards and academic development.
​
​
University Entrance
​
Griggs enjoys admiration from a number of institutions of higher learning. Our network consists of over 8,000 schools, colleges and universities. A University Preparation High School Diploma from GIA may offer students university credits, advanced standing, scholarships and exceptional admission benefits. The curriculum offered is developed with Andrews University to ensure that our students get the training necessary to prepare them for advanced study.
​
Join GIA
​
The GIA curriculum has been approved by several provinces in China to operate international schools offering the high school diploma exclusively.
​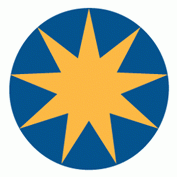 ©2020 Griggs International Academy